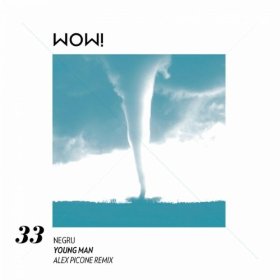 Release date: 30 July 2012
Beatport exclusive: 16 July 2012 (2 weeks)
Label: WOW! Recordings
Tracklsting:
1Negru – Young Man (Original Mix)
2Negru – Young Man (Picone Remix)

Includes Alex Picone Remix
First release on Wow! Recordings of Romanian Negru, one of the leading lights emanating from the Eastern Europe scene, having been one of the best known underground DJs in the area since 2006.
Italian producer Alex Picone is the man in charge of the remix bringing a more deep mix to this amazing track.