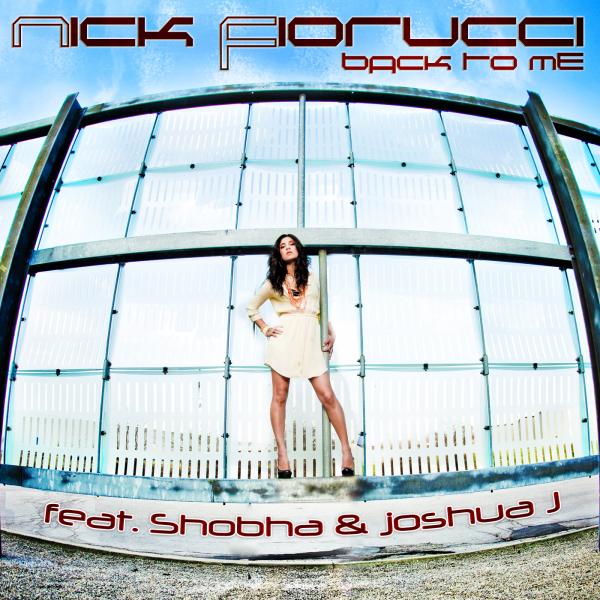 "Back To Me" is Nick Fiorucci's latest collaborative project in a long list of impressive accolades and already burning up dance floors and radio waves around the world, receiving loads of tastemaker DJ support. Influential radio stations across Canada, United States, mainland Europe and the UK are already spinning this track.
Back To Me is a perfect blend of that combines dance floor rattling DJ friendly beats with infectious melodies and Nick's near-divine production skills. Nick has also enlisted two standout feature artists, Shobha & Joshua J, to handle the vocal tracks, and their back and forth interplay is one that you won't soon forget. Joshua J delivers some quick rhymes to keep us on our toes and complimented with Shobha's angelic vocal melodies making it all come together like a perfect musical puzzle.
Many labels have long been utilizing Nicks skills as a producer/remixer and his discography boasts an impressive list of international credits including Britney Spears, Celine Dion, Justin Timberlake, Masters at Work, M-People, Kristine W, Urban Cookie Collective, and too many more to mention here.
Nick Fiorucci established legendary dance music labels, Bigshot Records and Hi-Bias Records, a label that has transformed the Canadian dance music industry.
His contributions were noted in 1999, when Nick Fiorucci was inducted into the Canadian Dance (CanDance) Music Hall of Fame. The Hall, which is dedicated to the pioneers and builders of Canadian dance music, declared that Hi-Bias be recognized as Canada's most successful dance music indie. In its twenty one years of existence, the still-thriving label has notched the impressive tally of 14 Juno nominations and an award victory.