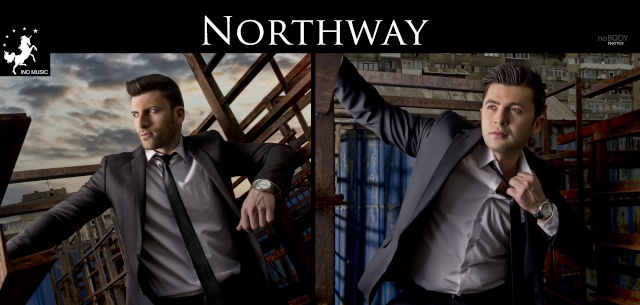 NORTHWAY – este cea mai noua trupa semnata la Ino Music. Numele trupei are legatura cu orasele unde s-au nascut cei doi componenti ai trupei, Baia Mare (Sergiu) si Satu Mare (Adi).
Northway nu sunt la primul single insa revin cu un remix la un single lansat in urma cu ceva timp si produs de baietii de la Deepcentral, de data aceasta printr-o colaborare cu Gosia Andrzejewicz , una din cele mai populare artiste din Polonia si Electric Pulse, un tanar Dj , Producer & Remixer .
Northway s-au prezentat publicului in 2010, cand au lansat primul lor single sub numele de "High Five- So get up", single produs de "Play & Win" si in 2011 cu "Northway – Hello Hello" single produs de "Deepcentral".
Inceputul acestui an ii aduce in studioul Ino Music unde lucreaza la un nou single oficial si decid alaturi de echipa Ino Music si echipa Gosiei, sa readuca in prim plan "Hello Hello", single care va face parte si de pe albumul artistei, album programat sa apara la inceputul toamnei 2012.
Electric Pulse,
are 23 de ani si este din Satu Mare iar stilul preferat este Electro – House . Pana sa se alature echipei Ino Production , a realizat mai multe remixuri lansate oficial pe Beatport iar în 2010 a lansat primul său single semnat la Orange Moon Records din Ungaria intitulat "Bizzare".
In 2011 lanseaza "Front To Back" tot pe genul Electro-House ,single care este inclus în Top 10 al Burn Studio.
Gosia Andrzejewicz,
Are peste 30 de premii nationale castigate, iar din 2006 cand si-a inceput cariera si pana in 2009 a lansat 3 albume oficiale, albume care i-au adus "Discul de Aur" in 2006 si 2007 dar si alte premii precum : "Discovery of the Year" in 2006, "Radio Debut of the Year" in 2007, "The Popcorn Microphones" si "Artist of the year" in 2008.
A fost nominalizata la numeroase categorii si alaturi de premiile castigate in 2008 i-a fost acordat premiul pentru "Cea mai populara si cea mai de succes artista din Polonia".
In 2009, lanseaza albumul "Warrior", iar single- ul oficial "Otworz Oczy" devine No.1 in Top Ten Polish Videos iar in Summer Hits Of the Year atinge locul 13. Al doilea single oficial "Zabierz Mnie", este declarata una din cele mai emotionante balade ale anului, iar videoclipul sta mai bine de patru luni in heavy rotation la Viva.
In luna iunie artista va veni in Romania pentru a se alatura baietilor de la Northway si Electric Pulse si pentru a promova single- ul "Hello Hello".