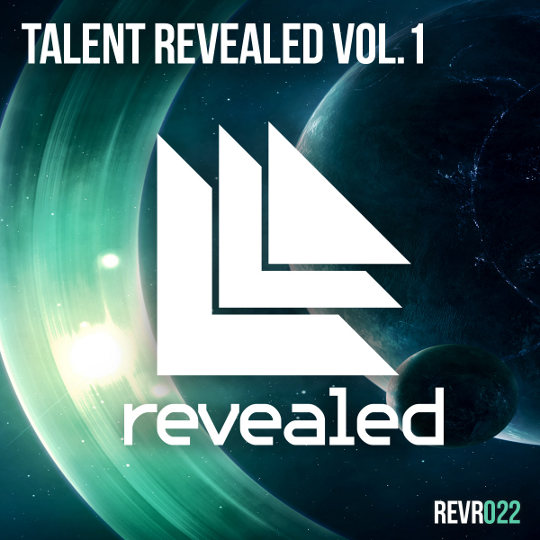 Fresh off the previewing of Spaceman and the release of Cobra, the head honcho of Revealed Recordings, Hardwell, debuts a new release concept of his beloved record label with a purpose to let more aspiring DJ's and producers showcase their talent by bringing up-and-comers together to feature their hottest solo record's in an EP release. The first volume of Talent Revealed sees its emittance on November 7th and embodies three well-produced singles from two talented Hollander's and one Italian.
Influenced by the mighty production dynamics of Daft Punk, the Amsterdam-raised 19 year old Jordy von Egmond, better known as Dyro, presents us a harder alteration of the legendary pair's momentous signature sound named Daftastic. Firmly driven by infectious bass lines and kicking beats, Daftastic attains pole position in this three-track EP now set for release on Revealed.
Brought in from Italy is 19 year old AKR for the uncovering of Alpha 15 – a tune made up by anthemic trance chords and solid, hard-hitting kicks much alike the 2011 trademarks from Hardwell. And last but not least, 17 year old Loek van der Grinten, better known as Luke-R, whom is mainly known for taking part of the rendering of Azuli Records' Forget release alongside Roul and Doors offers a taste of his latest making, entitled Bermuda. Flipping from a euphoric break-down and powerfully high-pitched synth lines into a bumpy and heart-wrenching drop, Bermuda encloses this first EP of three slickly and raises the anticipation for further endeavors on behalf of Hardwell to prosperously bring up new talents.