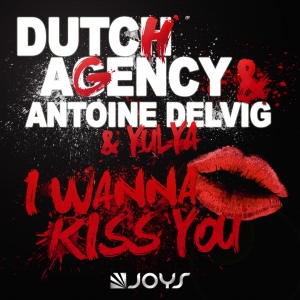 "I Wanna Kiss You" est le fruit de la collaboration entre la Dutch Agency, jeune duo de musique electro, et Antoine Delvig, producteur de musique Latine connu à l'international. Les producteurs , qui avaient déja eu l'occasion de collaborer ensemble lors d'un remix, se sont retrouvés sur ce projet, qu'ils ont présenté au concours SUMMER GEMS organisé par Joys Productions, et qu'ils ont remporté parmi plus de 80 participants. Est-ce le côté à la fois « trancy » et « punchy » du morceau, ou bien la touche sensuelle apportée par le frémissant "Embrasse-moi" de la chanteuse américaine Yulya qui leur aura valu cette victoire, avec à la clé une promotion chez Music Media Consulting ? A vous d'en juger !
You must register before you can view this text. Please
register
and
Login
"I wanna kiss You" is the result of a collaboration between Dutch Agency, a duet of young producers from the South of France and Antoine Delvig a latino producer well-know at the international level. The 3 young musicians , who had already started working together on a remix, decided to start a common project, and presented it to the SUMMER GEMScontest. They became the great winners of this event, among 80 other productions. Hotmix radio audiences voted massively for this track to become number 1 and get a big promotion on Music Media Consulting agency, which is no other promo than David Guetta's ! Is this success due to the "trancy" and "punchy" side of the track, or to Yulya's sublime voice whispering sensually with her Americano-Frenchy accent "Embrasse Moi" before every chorus? Now it's your turn to judge on it !
Buy it on your favourite digital store !