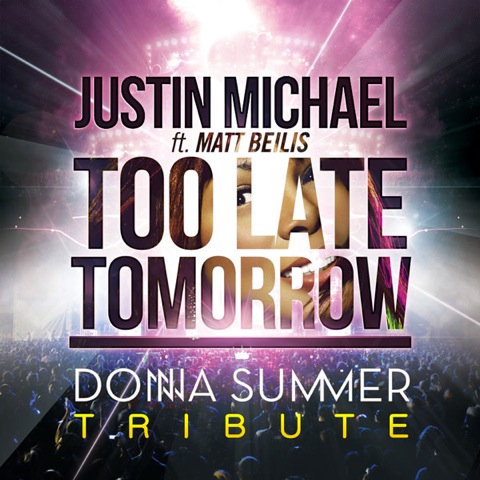 Justin Michael,
wanted to pay his respect to the legendary Donna Summer.
He took one of Donna's most recent singles "
To Paris With Love
" and combined it with his most recent single entitled "
Too Late Tomorrow
"
creating a perfect mashup that works as a impressive tribute to Ms. Donna Summer. She will be missed.
"

I am very saddened by the recent loss of one of the greatest musical talents in the world.
Ms. Donna Summer changed music and more specifically paved the way for house music.
She will be missed and always considered a legend to me."
–
Justin Michael