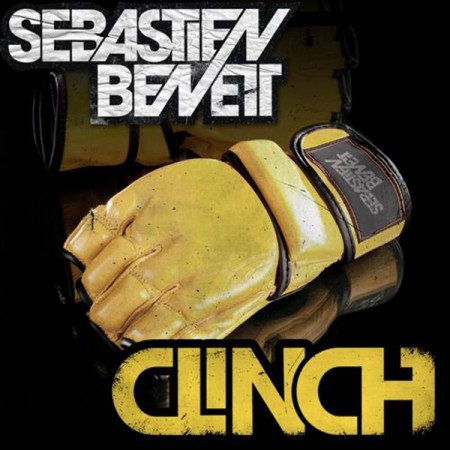 Release Date: 11 June 2012
Label: DJ Center Records
Beatport Link: //s.beatport.com/Kn71X6
Official Music Video : This week

Tracklisting:

Sebastien Benett – Clinch (Original Mix)
Sebastien Benett – Clinch (Radio Edit)

Release Info:
Laidback Luke, Joachim Garraud, Antoine Clamaran, Gregori Klosman were the first to support "Clinch" the new track by Sebastien Benett, released on Monday 11 June.
This track was one of the most awaited songs of the moment, in view of the incredible amount of fans following Benett's work. A promising video clip will also be out this week.
Sebastien Benett is the French Electro-Club DJ to follow, well known among the club scene thanks to his show, always full of energy.
Benett first got famous with his podcast "House From Ibiza", often ranking number one on iTunes; he had now to make the difference, as a producer, with a quality track. "Clinch" is a powerful hit, inspired by the fight technique of the same name.
One last word: Stay connected; the compilation "Sebastien Benett, the selection" will be out on the 18th of June. Benett will keep on the good work, some remixes for John Dahlback (Living a Lie), Laidback Luke (Speak up) and Antoine Clamaran will also be available soon. Be ready for a very hot summer 2012.
Laidback Luke, Joachim Garraud, Gregori Klossman et Antoine Clamaran étaient les premiers à supporter « Clinch » le nouveau track de Sebastien Benett, qui sort ce lundi 11 juin.
Ce titre était un des plus attendu du moment, au vu de l'incroyable buzz qui accompagne Benett depuis quelques années. Futé, le DJ français sort le clip dans la semaine. Une vidéo qui promet.
En France comme à l'étranger, Sebastien Benett est le DJ Electro Club en vogue, reconnu pour son show débordant d'énergie.
Avec son podcast mondialement célèbre, régulièrement classé 1er sur iTunes « House From Ibiza », il était temps pour lui d'avancer avec une production plus personnelle. « Clinch » est un titre détonnant, à l'image de la technique de lutte du même nom et dont il s'est inspiré.
Un dernier mot : restez connectés ; la compilation « Sebastien Benett, the Selection » sort le 18 juin. Sebastien Benett ne compte pas s'arrêter à ça, des remixes pour John Dahlback (Living a Lie), Laidback Luke (Speak up) et Antoine Clamaran seront bientôt disponibles. Alors, préparez vous à un très gros été 2012.